CLOUD DISASTER RECOVERY SOLUTIONS
CLOUD disaster recovery solutions for business uses
Azure offers a simple, secure, scalable and cost-effective end-to-end backup and recovery solution that can be integrated with local data protection solutions.

In the event of a service interruption, accidental deletion or data damage, recover your professional services in a timely and orchestrated manner.

Mensialis supports you in the design of a high availability and resilient architecture.
Azure's centralized management interface allows you to define strategies to protect, monitor and manage enterprise workloads in hybrid and cloud environments, from virtual machines to SQL and SAP databases, Local Windows servers and VMware servers.
Reduced complexity and cost
Achieve your Recovery Point (RPO) and Recovery Time (RTO) goals for any strategic workload in your business.
Azure offers a solution that allows flexible strategies to optimize backup storage.
Recovery of SMEs with Azure Site Recovery
The backup strategy of your organizations differs depending on the workload you need to protect, and Azure Backup gives you a wide range of backup types.
Backup and restore your files and folders, which can be ideal for storing changes in application configuration or other business media.
Windows or Linux machines «classic» for refined protection of Exchange, SQL or SharePoint services.
Hyper-V, VMware or even capture the system state and perform full recovery if necessary.
Create backups of your Azure virtual machines directly from the portal.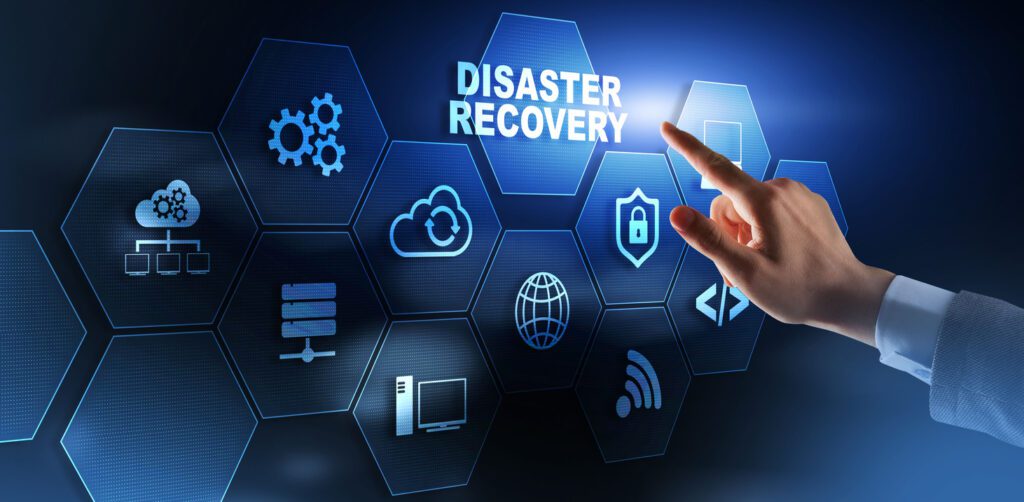 Our expertise allows us to support you in all your projects to transform your environment, so that you can benefit from real efficiency gains.
Our engineers will put all their knowledge and know-how at the service of the evolution and management of your technological tools, according to your needs and your budget. By relying on their advice, you will obtain a more efficient, robust and state-of-the-art IT infrastructure.
These cloud solutions may also interest you
Interested by our services & solutions?
When it comes to managing IT for your business, you need experts.