Free yourself from IT management constraints
Proactivity - Stability - Perenity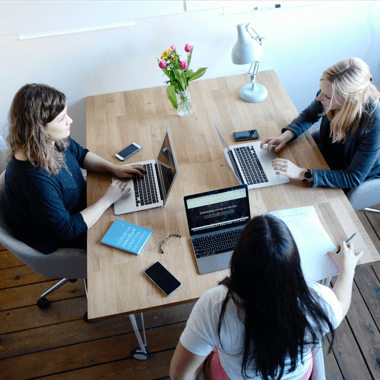 Our "All Care" managed service contract, designed specifically for SMEs, relieves you of the day-to-day burden of IT management, including proactive management of your IT, tracking of updates and user support.
Imagine several months going by without having to worry about an IT problem. No worries about software updates or integration, no frustration with downtime and no sleep lost over a security breach. You're out of the office, confident that your company's entire IT infrastructure is fully taken care of.
You can concentrate on your business. The objective of our Managed Services is to guarantee optimal operation of all your systems, services and applications useful for the proper development of your activity.
An experienced and specialized Mensialis engineer supports you daily in the management of your infrastructure. We ensure the preventive maintenance and the safety of your tools. moreover, we anticipate problems, develop your systems according to your needs in order to offer you a gain in productivity.
Through regular discussions, your dedicated Mensialis engineer will be able to support you in the development and implementation of your overall IT strategy and thus become your trusted advisor.
Our support is not limited to the technical aspects. With an All Care contract, you can also benefit from our advice and experience to better control your IT costs and make the right investment choices.
Your day-to-day IT needs are handled by your dedicated engineer, and for those times when you need additional project support, Mensialis can provide additional experts.
These services may also interest you
Interested by our services & solutions?
When it comes to managing IT for your business, you need experts.